Sumitomo Metal Mining Co. (SMM) manages the Hishikari mine, the largest gold mine in Japan, on commercial scale. SMM has entrusted partly mining operation and all drilling works in the mine since establishment of the mine on 1983.

Our efforts of timely appropriate responses to daily change of situation at the mine work site, improvement of mining skills and intensive safety management contribute to stable safety operation of the mine.
Mining operation
At the Hishikari Mine, we engage in mining operation. In mine mining operations, the bedrock strength, mineral vein direction, and ore quality differ with each tunnel. However, with the technology and know-how we have cultivated up to now, we are able to contribute to safe and stable mine development.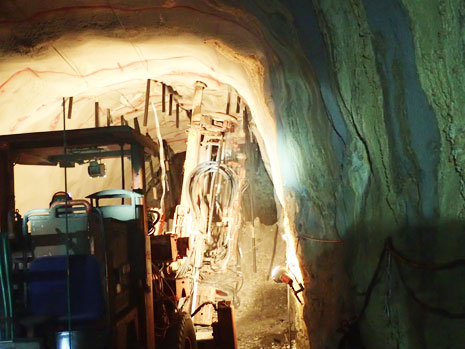 Mining operation(1)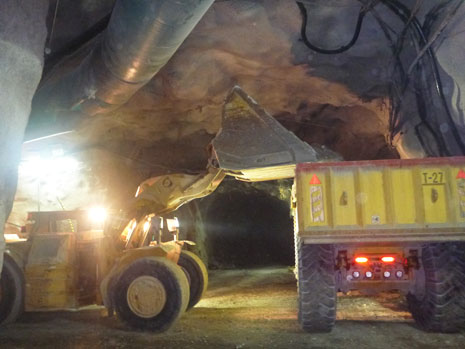 Mining operation(2)
Inquiries/Estimates
Sumiko Resources Exploration & Development Co., Ltd.
Mining Department
1447-1 Hishikari Kawakita, Isa-shi, Kagoshima-ken 895-2708
TEL:+81-995-26-4338 /
FAX:+81-995-26-4336